The Federal Government is partially on shutdown with President Donald Trump's refusal to sign the 2019 budget without an appropriation for his border wall worth $5 billion. Some Americans are getting anxious whether there is time to actually get a tax refund. The problem really is not that great as long as the shutdown is lifted by the middle of January, which is actually when the Internal Revenue Service (IRS) actually starts its full-blown acceptance of tax returns.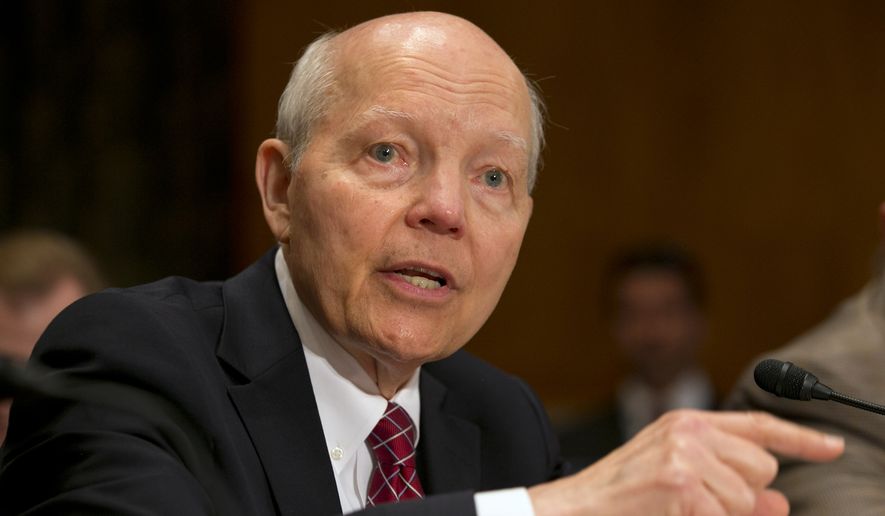 But a delay in the processing of tax refunds is certainly not the biggest controversy boggling the IRS. Remember John Koskinen? He was the 48th commissioner of the Internal Revenue and had been facing one issue after another during his stint in federal government. Here are the top four controversies Koskinen had faced as IRS commissioner: 1
100,000 taxpayers affected in data breach perpetrated online
In 2017, Koskinen himself testified that identity thieves used a bug in the internal web-based tools of the IRS to file fraudulent tax returns. Over 100,000 taxpayers were believed to have had their data compromised. According to The Washington Times, the agency was able to issue $30 million worth of fraudulent tax returns representing about 8,000. Some 14,000 fake tax returns were also noted by IRS employees while another 52,000 filings were halted. But Koskinen basically dismissed the controversy saying that at least it was caught early on. The incident prompted members of the House Ways and Means Committee to declare that they have lost their trust and confidence on Koskinen and requested President Donald Trump to replace the embattled IRS commissioner.
Some employees found cheating on their taxes continued working
Between April and September 2016, about nine IRS employees were caught cheating on their taxes. However, most of them were allowed to keep their jobs, which rankled the public, especially those allied with the Republican Party. See, Koskinen was an appointee of President Barack Obama. But the issue went beyond politics. After all, the IRS is supposed to be the leader in terms of tax payments, instead, some of its employees chose to use their power and authority to do something uncharacteristic. Koskinen was found to have been the boss that mitigated the "punishment" under the justification that a larger percentage of the general population cheat on their taxes as well.
Millions of dollars for furniture?
In 2015, Koskinen asked for billions of additional budget for the following budget year. However, Republican Sen. Orrin Hatch, who was the chairman of the Senate Finance Committee, noted that the IRS, under Koskinen, didn't know how to prioritize its budget. After all, records showed that it spent around $4 million in office furniture and $4.3 million in "market research." The committee also found thousands of dollars spent on corporate giveaways including stuffed animals and wristbands.
Hatch wrote Koskinen in 2015: "Since your agency continues to have problems prioritizing the use of its budget, which has reduced slightly in recent years after historic growth late in the last decade, I write to offer some courtesy suggestions on spending that might be curtailed. …I hope this is helpful in identifying additional areas of wasteful spending that might be better redirected elsewhere, such as helping taxpayers file their taxes."
For his part, Koskinen claimed that the furniture was part of the reorganization implemented by the agency, which he claimed, would result in the IRS saving millions of dollars.
Bonus for incompetent IRS employees
Koskinen first rankled Republican elected officials in 2014 when it was learned that bonuses were given to IRS employees despite several mistakes made by the agency as a whole. For one, it was learned that the IRS targeted conservative groups that wanted to get non-profit accreditation. Their applications were delayed and questions for them bordered on the inappropriate. So why reward the agency for being inappropriate?
Even worse, some employees were found to have been remiss in the timely payment of their taxes or in the proper accounting of the taxes they were due to pay. The IRS expects the regular citizen to be honest and punctual in their taxes but there they were dilly-dallying on theirs.
Koskinen explained that it was just right that the people who police the taxes be given a reward. But critics, mostly Republican congressmen, said that regular Americans have been living for far less and were more deserving of a reward but to no avail.
Despite all these issues and controversies, Koskinen survived federal service and was able to leave his position by virtue of his term ending. It was a rocky four years but Koskinen saw the end of it. Whether he was good at his job or not, it is up to the American citizenry to judge. But there is no doubt that Koskinen is one resilient leader.